Dandruff is RUFF, I get it.
But fret not flakey ones because I am dishing out my top 10 dandruff home remedies.
From hair washing techniques to essential oils, humble pantry staples and even a succulent. There are many home remedies to get rid of dandruff.
So put down the Head n Shoulders and DIY your way to an itch-free scalp now.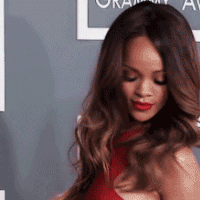 Lather, rinse, repeat, REPEAT.
Ordinarily, I wouldn't advocate for washing your hair more but for those suffering from dandruff, you may need to.
Washing your hair more frequently and infusing your shampoo with dandruff home remedies is a surefire way to fight flakey scalps.
Washing your locks too frequently can be problematic as it strips your hair of its natural oils.
In the case of dandruff, the opposite applies.
Washing your hair too little can cause an excess of oil and dead skin cells to build up on your scalp, making your dandruff a lot worse.
So how often should you wash your hair if you have dandruff?
Every day.
But, not with just any old shampoo and conditioner.
In fact, using the wrong kind of products will do more harm than good.
You can opt for a medical-grade anti-dandruff shampoo, or infuse a hydrating and clarifying shampoo with some of the dandruff home remedies below.
Read Hair Washing Hacks For Healthier Hair
@jessamyhairartistry custom coloured the MEDIUM halo.
Apple Cider Vinegar
If you're not already around ACV, its time to jump on the bandwagon, especially if you're after dandruff home remedies.
As well as making your hair shine bright like a diamond, balancing them PH levels and turning you into an all-round health goodness, Apple Cider Vinegar can also get rid of your dandruff.
Unfortunately, however, it cannot make your crush text you back, but it can basically do everything else.
The same acidic properties in ACV that balance your PH and fight fungus, (yuck), also make this humble salad dressing a powerful dandruff home remedy.
Simply combine a few tablespoons of apple cider vinegar with your shampoo before washing your hair, or mix it with essential oil and spray it directly to your roots twice a day.
Essential oils such as bergamot, lemongrass, tea tree, and thyme all contain dandruff fighting and hair repairing properties.
Read 10 Healthy Hair Tips To Apply To Bring Your Hair Back To Life
@les.essentiels wears the THICK halo in col. Dark Blonde 10 styled by @pinklablonde + @mtlfashiomstaaa
Tea Tree Oil
The mere mention of Tea Tree Oil may cause flashbacks to primary school nit treatments, but I assure you it has plenty more benefits.
Tea Tree Oil is actually packed with beauty and healing benefits.
This dandruff home remedy is proven to contain powerful anti-microbial and anti-inflammatory properties which alleviate the symptoms of dandruff.
Tea Tree can be applied directly to the scalp as a morning and night treatment.
If you have sensitive skin, dilute it with some water or coconut oil.
Read What Causes Thin Hair And How To Get Your Thick Locks Back
@katya.harvey wears the THICK Halo in Col. 18 Ash Blonde
Coconut Oil
Would this really be a haircare listicle if coconut oil wasn't included?
Unless you've been living in a cave, you should know that coconut oil is essentially the second coming.
So it only makes sense that the be all end all of natural hair care can also be used as a dandruff home remedy.
Coconut oil fights dandruff by hydrating your hair and scalp.
More hydration = Les dryness = Less dandruff.
For an added bonus, it has also been shown to reduce eczema, which can contribute to dandruff too.
Apply coconut oil to your entire life twice a week to see results.
Read The Facts About Using Coconut Oil In Your Hair
@leighmccoy_ wears Thick Halo in col. Medium Brown 4
Stress Less
Easier said than done, I know.
While this is not strictly a dandruff home remedy, did you know that your stress levels can worsen your dandruff?
Stress itself does not cause dandruff, but the associate symptoms and behaviours can.
For example, pulling your hair our and scratching your scalp during a freakout?
Yeah, those things aren't great for dandruff as they worsen scalp dryness, which as we know means dead flaky skin.
Prolonged stress can also have some pretty nasty effects on the immune system, which weakens your ability to fight off fungal infections and skin conditions, which can lead to dandruff.
So, and I cannot STRESS this enough, STRESS LESS, your hair depends on it!
Morning walks, daily meditation, yoga, a calming cup of tea or a long bath are all proven distress methods.
If you find you experience chronic stress, you may want to see a GP.
Read 8 Common Causes Of Hair Loss In Women
@shannontayloor wears the THICK halo in col. Beige Blonde + Dark Blonde 613/10. Styled by @alanamevissen
Green Tea
I am a firm believer that a cup of green tea solves everything.
And the fact that it is also an effective dandruff home remedy only proves my theory further.
As well as being delicious, green tea is full of antioxidants and anti-microbial properties.
These help to combat dandruff by promoting scalp health, hydration and easing irritation.
To create this dandruff home remedy, combine green tea with peppermint essential oil and white vinegar.
Massage the mask into your scalp and leave five minutes.
Rinse gently with lukewarm water and sulphate-free shampoo and conditioner.
Repeat once or twice a week.
Read: Thin Hair? Here's What To Do
Cath wears the THICK in col. Ash Blonde + Light Brown blend 18/6
Aloe Vera
Your succulent obsession is about to get a whole lot worse.
The humble house plant, Aloe Vera is actually a stellar dandruff home remedy and decor choice.
With a hoard of healthy benefits for your skin and inside, the healing and fungal fighting properties in aloe can combat several types of fungi while also aiding scalp inflammation.
Fungal infections and scalp inflammation are two of dandruff's besties, so think of aloe like the tough bouncer splitting up the uninvited guests.
(I mean, those guys are kinda flakey after all)
Aloe Vera can be extracted from the leaves the plant, or if you don't want to massacre your babies, (especially not in front of the ferns) you can purchase it from chemists or the supermarket.
Aloe Vera gel can be applied directly to your scalp or added to your shampoo.
Read 10 Frizzy Hair Home Remedies You Can Try This Weekend
@miastook wears the THICK halo in colour Dark Brown 2.
Baking Soda
Clean more than just your house with baking soda.
Clean your scalp too.
This dandruff home remedy uses baking soda to gently exfoliate your scalp, ridding it of dead skin.
It also soaks up excess oil and can make overactive fungi pipe down in seconds.
To use baking soda as a dandruff home remedy wet your hair and apply 1 tablespoon to your scalp.
Leave for 1 minute before rinsing with warm water.
Shampoo your hair thoroughly after.
This method can be used once a week.
Read How To Master Your Hair Care Routine Once And For All
@chloe_park_ wears THICK halo in col. Medium Brown 4.
Lemon Juice
Add it to your water, your tea, and your hair!
Lemon juice is a zesty and effective dandruff home remedy.
Choc full of fungal fighting goods lemon breaks down dandruff-causing nasties without all the harmful chemicals found in store-bought products.
This dandruff home remedy is also one of the easiest to use.
Just massage 2 tablespoons of lemon juice onto your scalp and let it sit for a minute.
Then, mix 1 cup of water and 1 teaspoon of lemon juice together and use this to rinse your locks.
Do this daily before showing for fast results.
Read The Ultimate Morning Routine for Hair Growth [Your 5 Step Plan]
The MEDIUM Halo in col. Strawberry Blonde #27
Aspirin
Dandruff can be a major headache, so why not cure it the same you would a headache?
Salicylic acid, which is a primary ingredient in all effective anti-dandruff shampoos, is found in high concentrations aspirin.
To create this dandruff home remedy, crush up two aspirin and add the powder a small portion of your shampoo before washing your hair.
This will not only save you some cash, but it also can be better for your hair.
Some dandruff shampoos contain ingredients which can strip your locks of their natural oils and cause dryness.
This dandruff home remedy means that you can transform any shampoo into a highly effective dandruff eliminator, sans all the nasties.
@Chloe_park wears the Thick in col. Medium Brown 4
You might also like:
What Causes Dandruff And How To Eliminate It From Your Hair
Can you wear halo extensions every day?